WHO WE ARE
A SMALL CREATIVE DIGITAL AGENCY
PJ Productions is a small creative digital agency providing result driven solutions for Print & Digital Communication. Our goal is to empower your marketing strategy by offering stunning designs, performance websites as well as mind-blowing photography and add value to your brand or business to help it grow. We offer an allround service to avoid expensive subcontractors while providing high quality results that fit your needs.
WHY WORK WITH US?
We are creative, flexible, open-eared and pay attention to detail as we are passionated about Print & Digital Media. We can take charge of all your visual creations which means full respect of your corperate design and guarantees a continuity in your visual communication.
OPEN-EARED
Being client-oriented we listen to you and seek to understand your ideas.
INNOVATIVE
We stay updated with newest technologies, designs and trends.
TRANSPARENT
No hidden costs! Everything we do will be reported and explained.
PASSIONATED
We are passionated about Print & Digital Media and always strive to get better.
HISTORY & EXPERIENCE
Philip Junietz, CEO and founder, created PJ Productions with the idea to simplify the media creation process for the client by offering an all-round service and eliminating cost expensive subcontractors.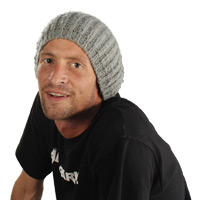 After finishing his studies of CARTOGRAPHY | TECHNICS OF MEDIA at the University of applied science in Munich, Germany, Philip moved to Biarritz in France and started working in Europe's surfing industry in 2009.

He gained experience in various areas like Customer Service, Digital Marketing, Photography, Sales, SEO, Website Content Management and more while working for a small private sales online shop until he decided to specialize in GRAPHIC DESIGN and WEBSITE DEVELOPMENT. After teaching himself as an autodidact for years Philip took part in a further education qualifying him with a Diploma as official GRAPHIC DESIGNER and WEBMASTER in 2018.

Thanks to Philip's experience PJ Productions is competent and has the know-how to create professional Branding Identities, Brochures, Flyer, Illustrations, Magazines, Photomontages, customizable and CMS driven performance websites respecting the Standards of the World Wide Web Consortium (W3C) as well as stunning event, portrait, product or other kind of PHOTOGRAPHY.

Enjoy life and let us do the work!